Anticipatory service scenario envisioning how the health care system can change the way it delivers care and services related to maternal and child health to impact infant mortality and implement that into the infrastructure in the areas with the highest incidence of infant mortality in the city of Detroit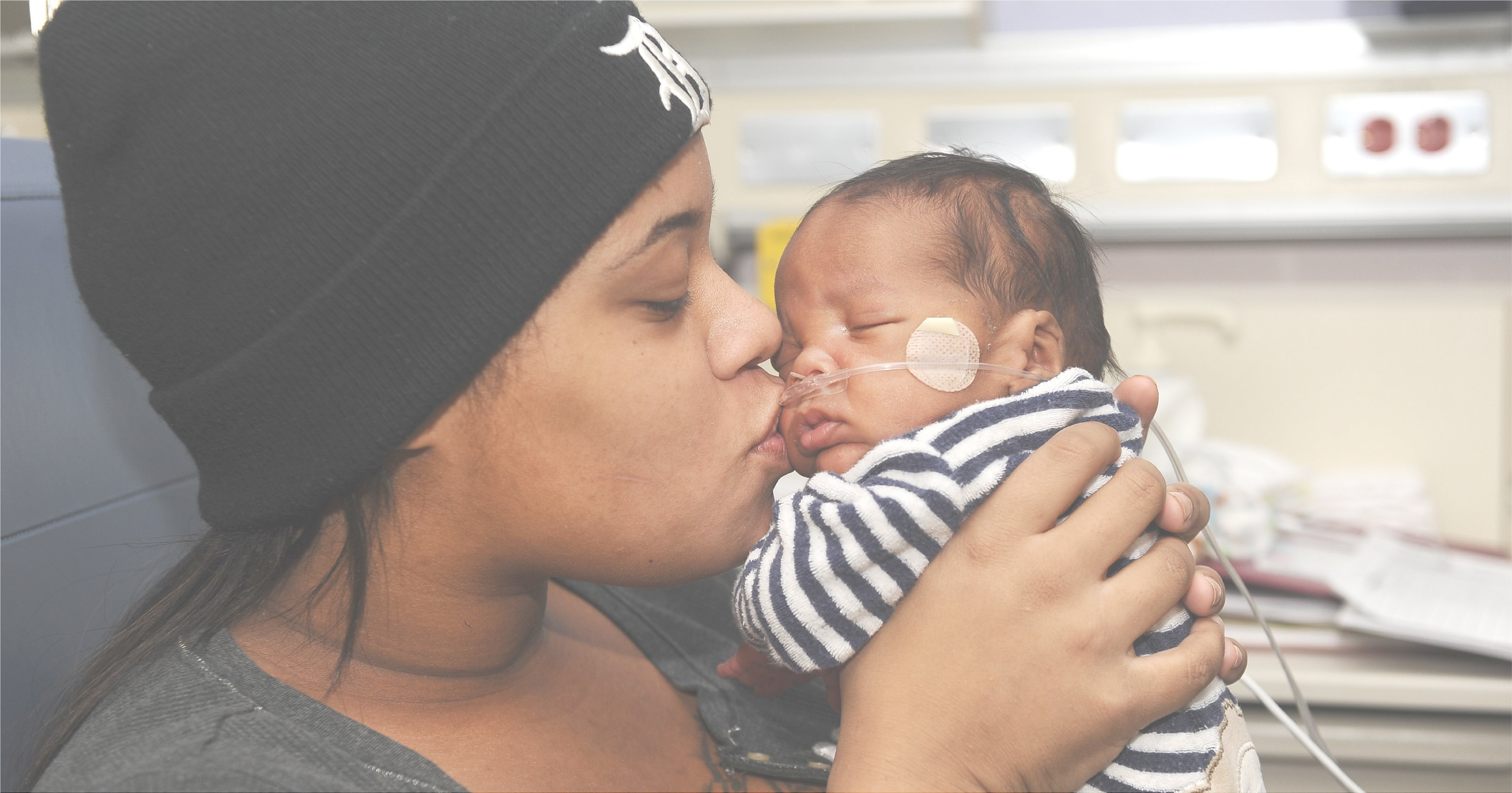 cumulative probability of infant death per 1,000 live births, by infant age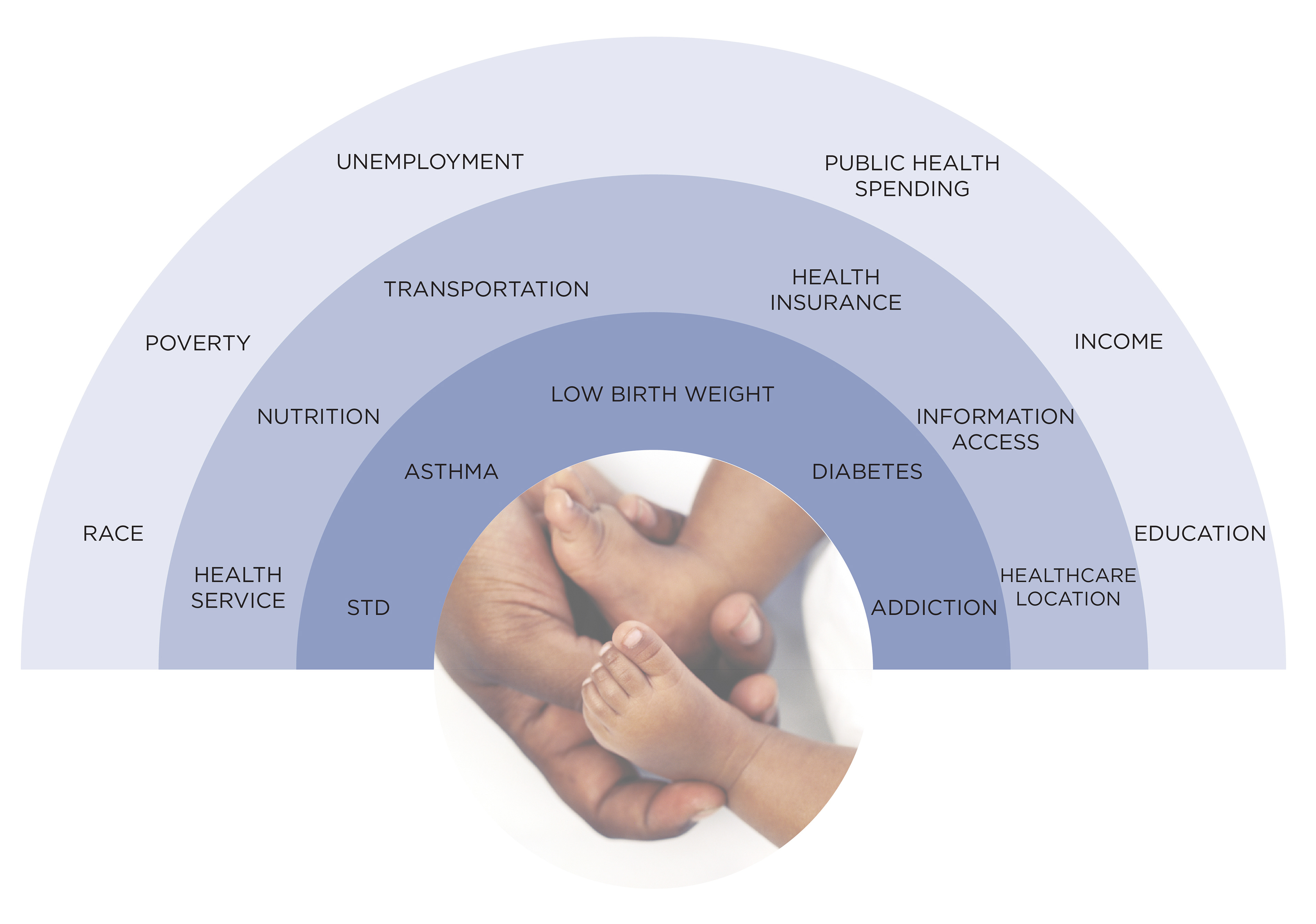 Target Group and Social Determinants in Detroit

Federal Funding Distribution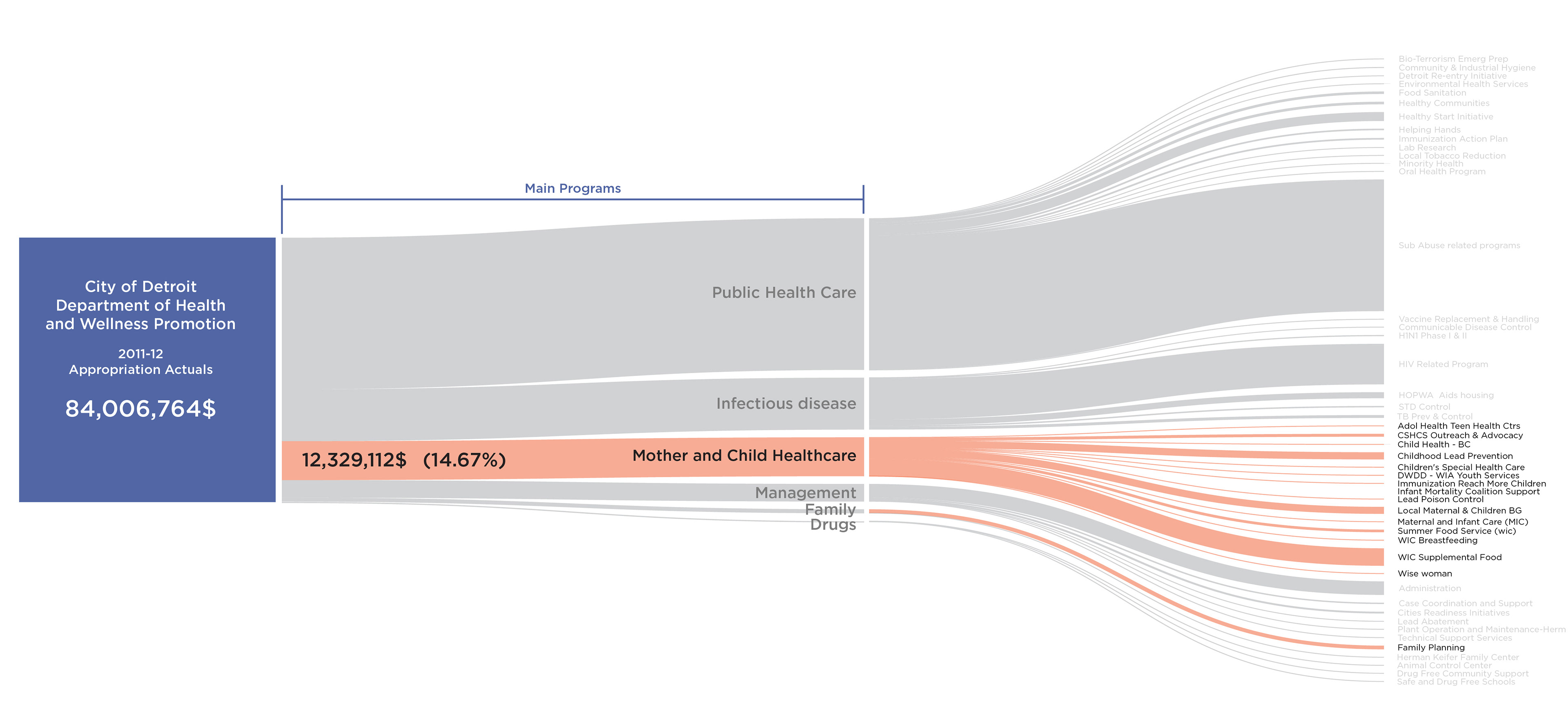 Location of Health Services 
The distribution of healthcare providers is not easy to reach when we consider their location. People who don't have access to public transportation can not reach these organizations. Even if the city has some organizations who only take care of maternal health; it is still not efficient.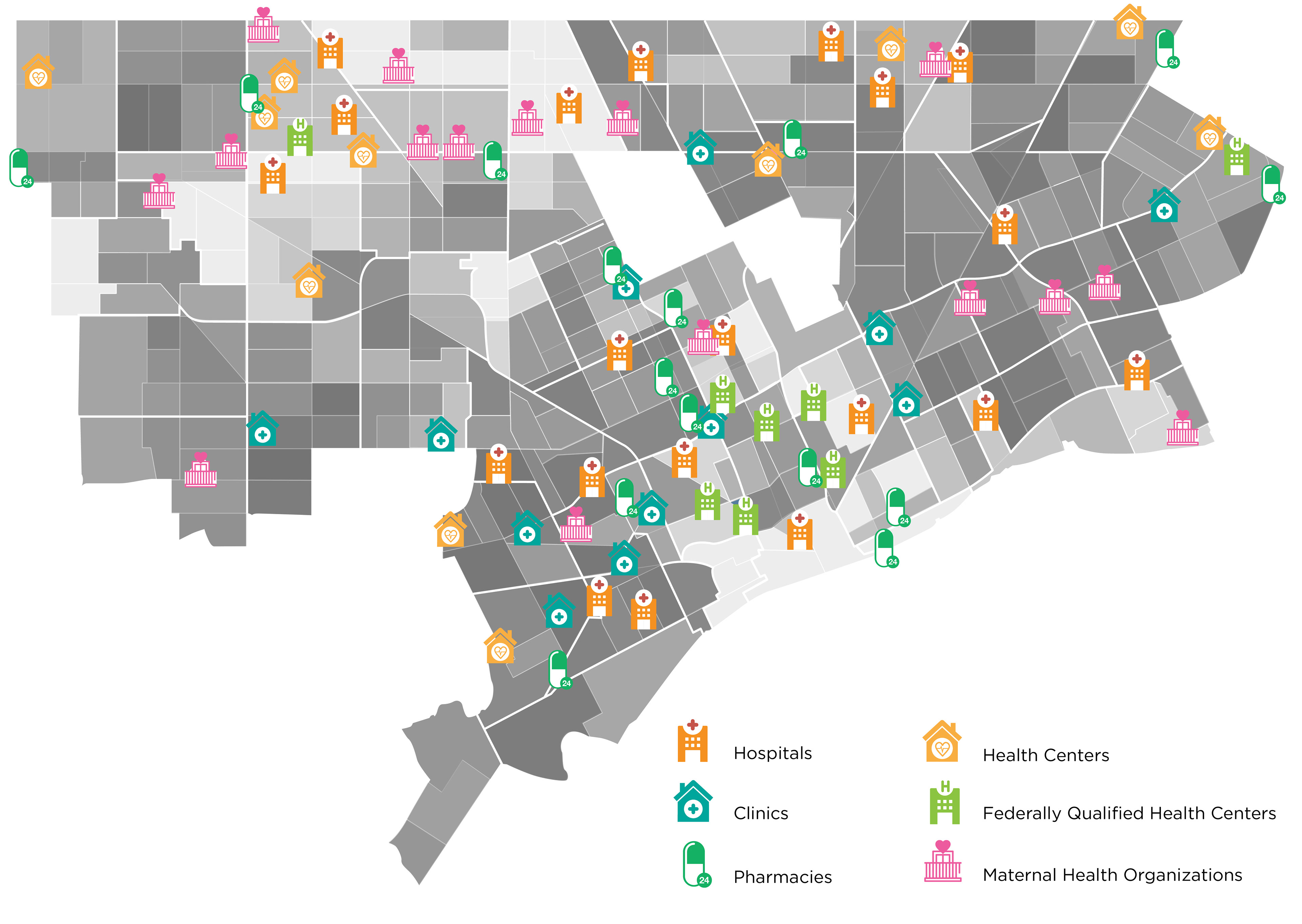 During our research, we had a chance to interview five different organizations in Detroit. According to the qualitative data that we have collected from our interviewees, we created a user journey of mothers including different features and stages of each organization.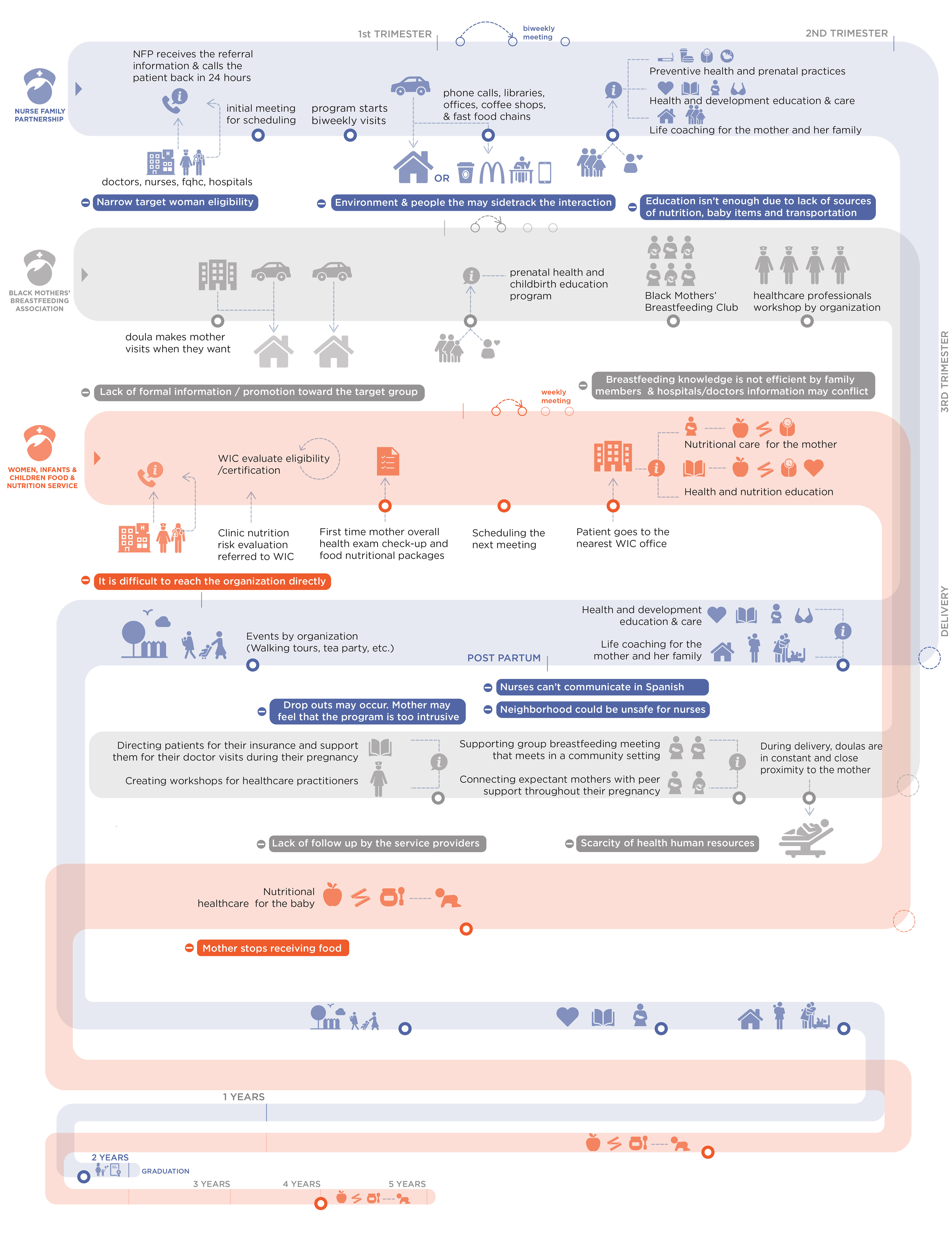 Emotional Journey of Mothers
According to the cases and examples that we had discussed with healthcare service providers, we created an emotional journey of moms during the different stages of their pregnancy. We divided our target group regarding their occupations.

MOM_TOWN bridges the last mile gap between the primary healthcare system and the everyday lives of Detroit's women.

MOM_TOWN amplifies the reach of the healthcare system by serving as vital eyes and ears to various healthcare stakeholders and providing initial support to the patients who need the most help.