Anticipatory service scenario envisioning how the healthcare system can change the way it delivers care and services related to maternal and child health to impact infant mortality and implement that into the infrastructure in the areas with the highest incidence of infant mortality in the city of Detroit.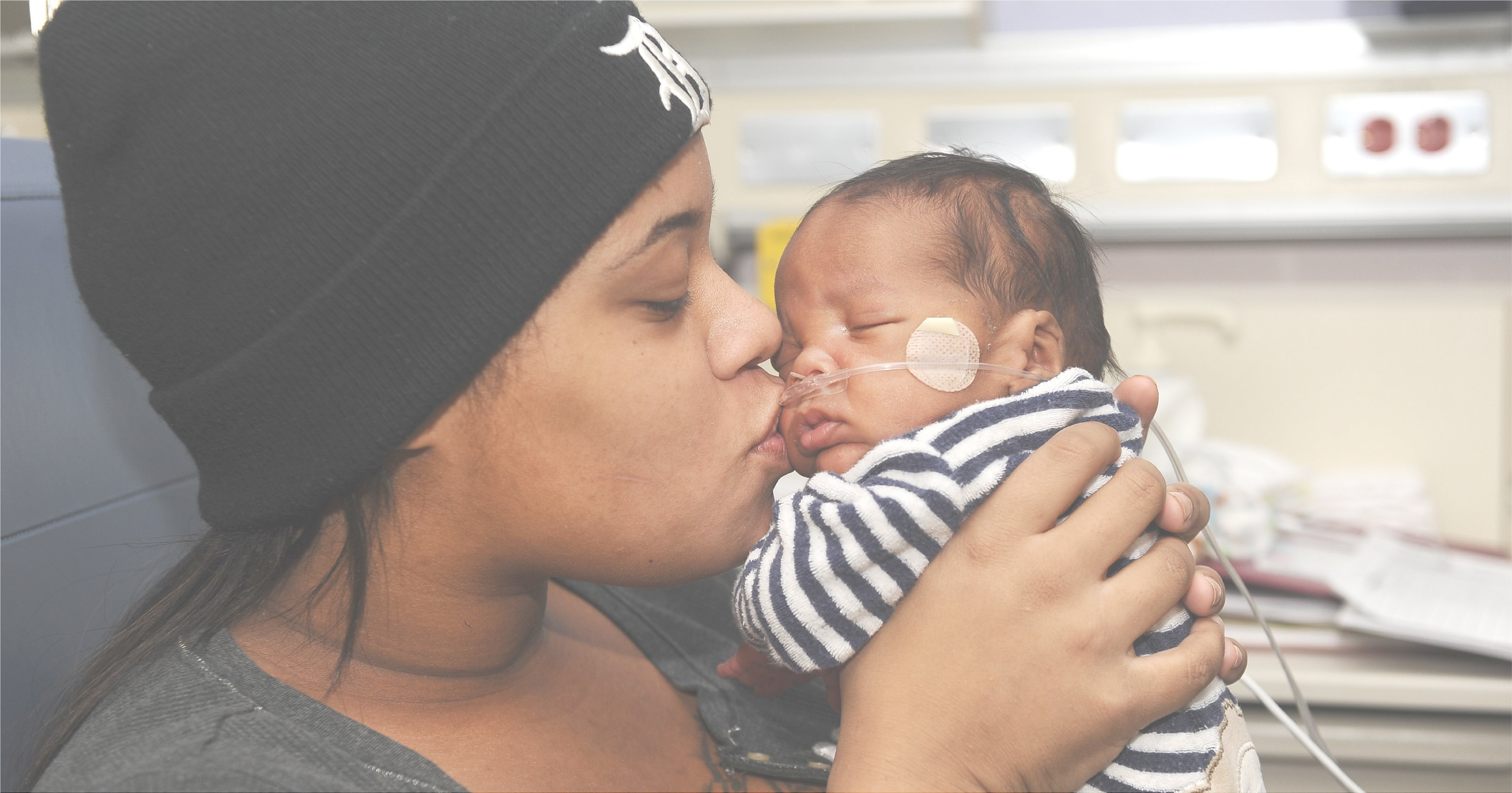 How can we redesign the healthcare systems to empower moms to have an impact on infant mortality rate in Detroit?  
The Infant Mortality Rate (IMR) is the number of infant deaths that occur for every 1,000 live births. This rate is often used as an indicator to measure the health and well-being of a nation, because factors affecting the health of entire populations can also impact the mortality rate of infants.  Detroit has an IMR which is 3x higher than the average IMR in the US.
The top five leading causes of infant mortality together account for over half (57%) of all infant deaths that happened in the United States in 2014, these are: Birth defects –Preterm birth and low birth weight-Maternal complication of pregnancy- Sudden Infant Death Syndrome –Injuries (e.g. suffocation) 
The risk of maternal and infant mortality and pregnancy-related complications is higher on women with existing health risks condition as: Hypertension and heart disease – Diabetes – Depression - Genetic conditions - Sexually transmitted diseases (STDs) -Tobacco use and alcohol abuse - Inadequate nutrition - Unhealthy weight. 
Infant Mortality Gap: C

umulative probability of infant death per 1,000 live births, by infant age.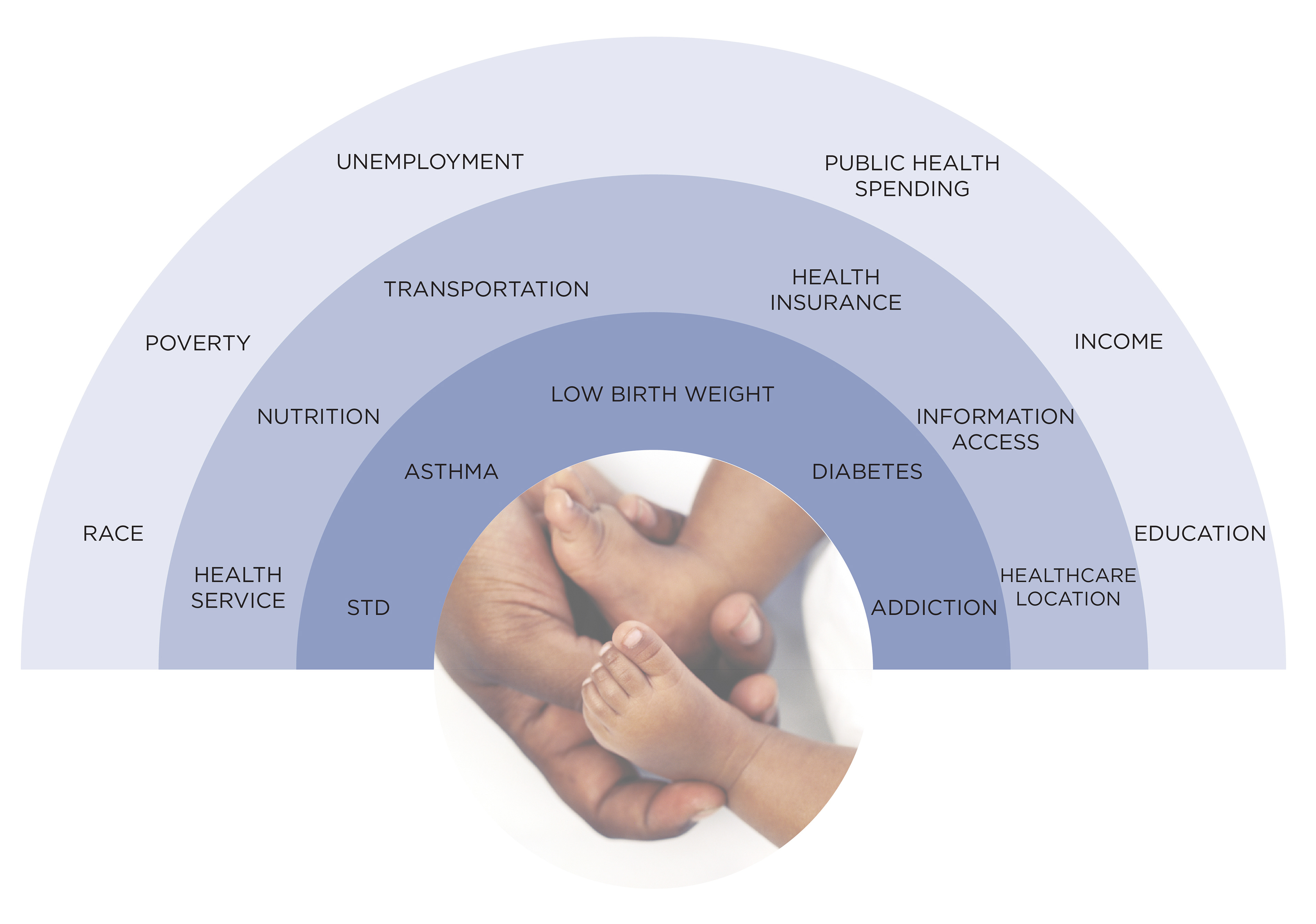 TARGET GROUP AND SOCIAL DETERMINANTS IN DETROIT

FEDERAL FUNDING DISTRIBUTION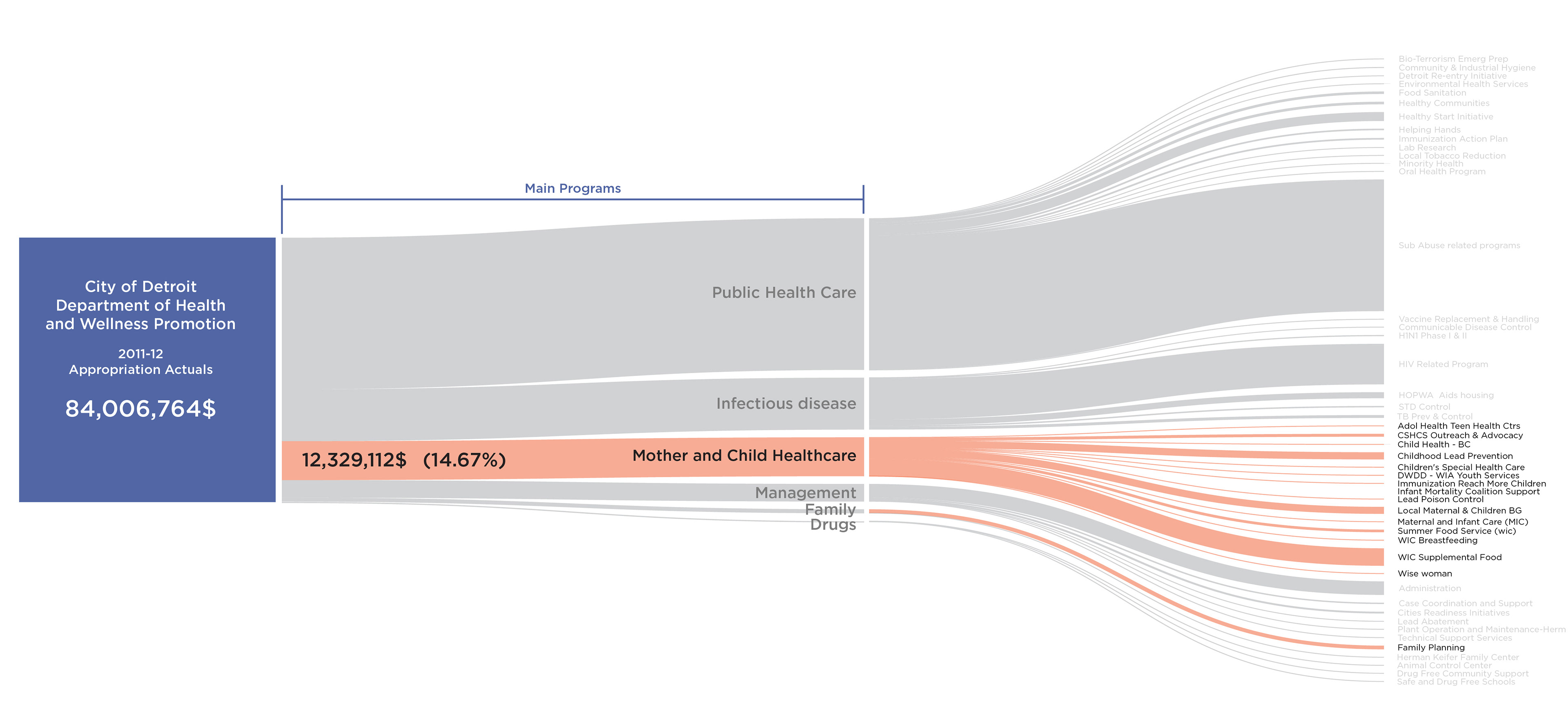 LOCATION OF HEALTH SERVICES
The distribution of healthcare providers is not easy to reach when we consider their location. People who don't have access to public transportation can not reach these organizations. Even if the city has some organizations who only take care of maternal health; it is still not efficient.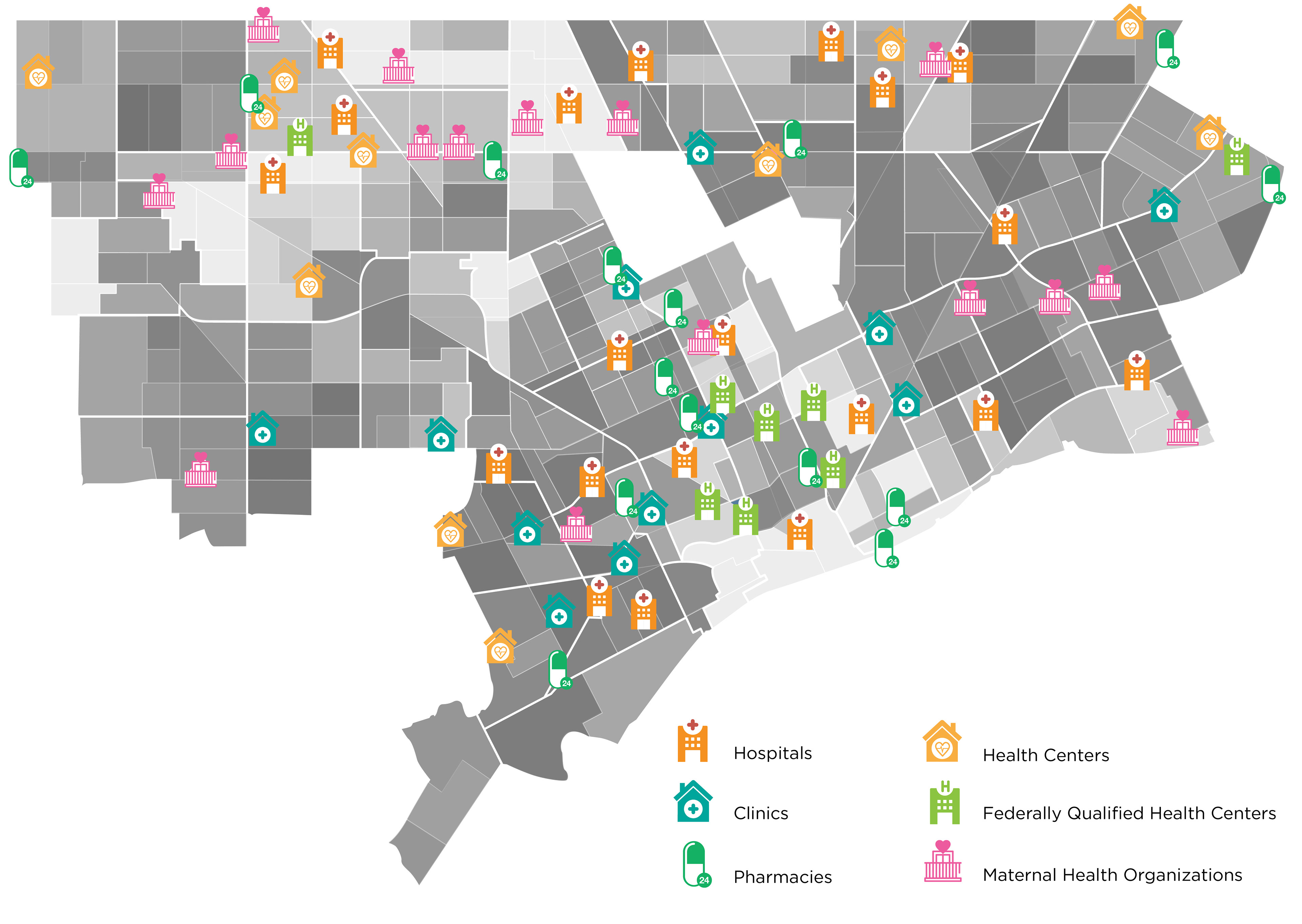 During our research, we had a chance to interview five different organizations in Detroit. According to the qualitative data that we have collected from our interviewees, we created a user journey of mothers including different features and stages of each organization.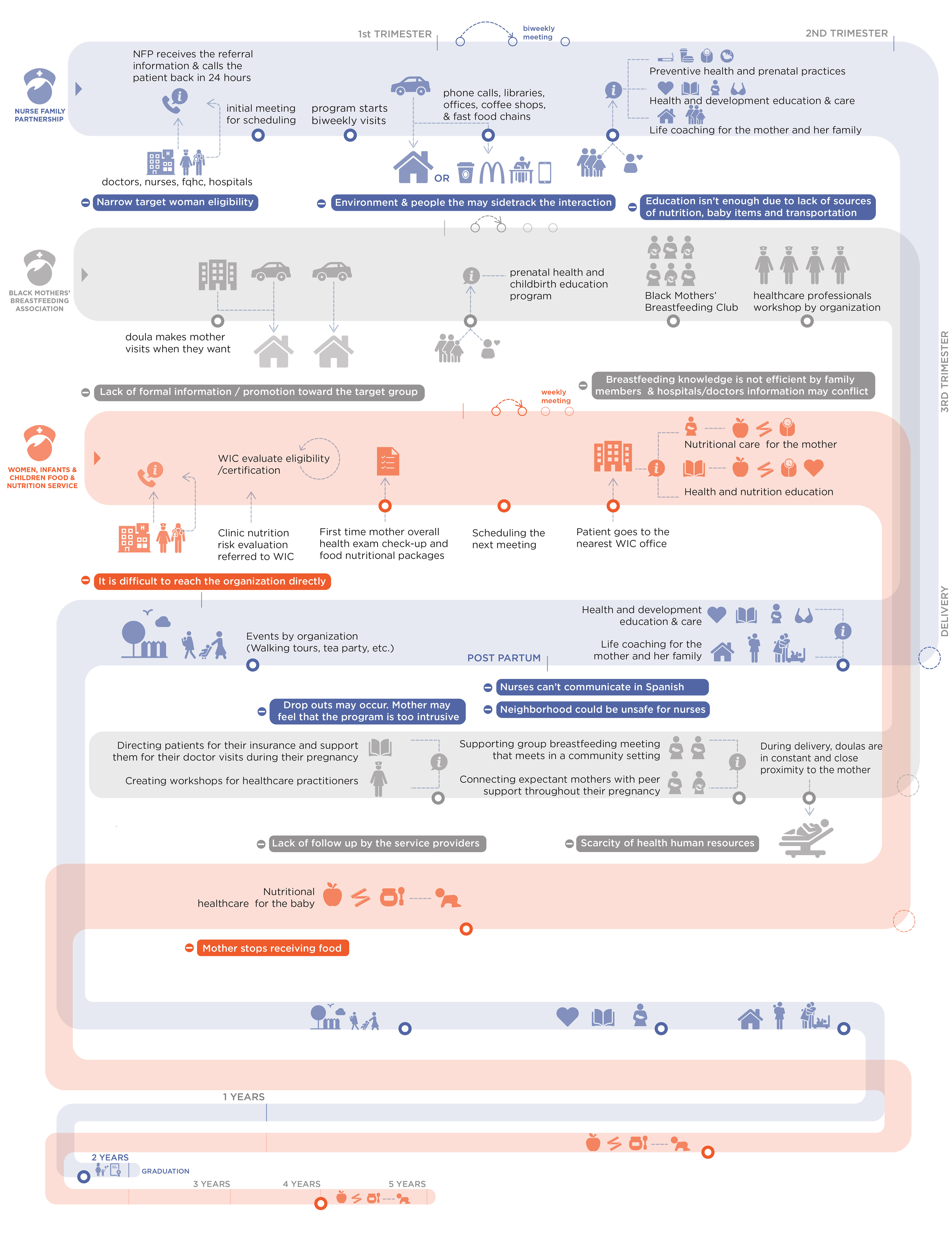 EMOTIONAL JOURNEY OF MOMS
According to the cases and examples that we had discussed with healthcare service providers, we created an emotional journey of moms during the different stages of their pregnancy. We divided our target group regarding their occupations.

MOM_TOWN bridges the last mile gap between the primary healthcare system and the everyday lives of Detroit's women.

MOM_TOWN amplifies the reach of the healthcare system by serving as vital eyes and ears to various healthcare stakeholders and providing initial support to the patients who need the most help.